Hope as you read this column I'm coming home from a 17 day trip to Montana that included 10 days fly fishing with the boys and a five day vacation to Yellowstone National Park with my wife , Jan.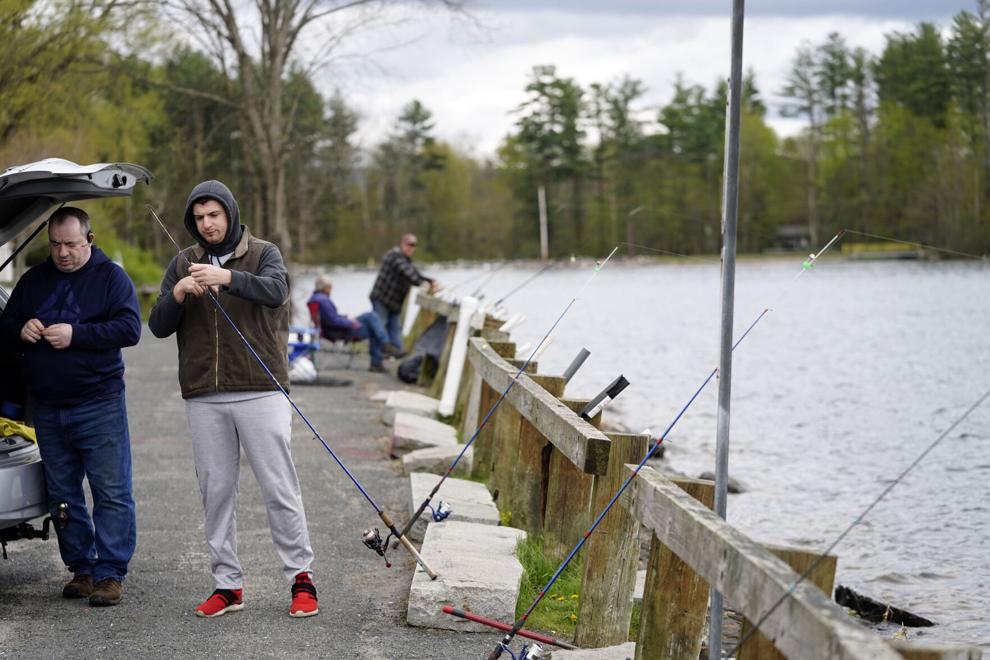 Here is an excerpt from that column:
"Why are you fishing so much? " You can ask. Well, that's a tough question to answer … but I'm not losing sleep over it. But that's not the case with everyone. The late outside columnist John (Jack) Randolph attempted to answer this same question. Here is what he found in his New York Times column written in the 1950s or 1960s. It was titled: "Investigation reveals no reasonable reason to profit from fishing."
"A basic question has bothered everyone here lately, mainly because all the answers given are false and insincere. The question is: why do people go fishing? Too bad the answer is not as obvious as the answer to: why do people become explorers? Explorers are shy men. They want to know what they look like in a beard but don't have the rind to grow them at home. Thus, they go to the sources of the Orinoco and grow their beards. Of course.
But no one can give a credible, or even honest, answer about fishing, although everyone seems to have some sort of answer.
For example, some say they fish to get fish. Obviously false. There are enough pigs around for any reasonable purpose, of course. But what about those guys who never catch fish?
There's a story about a Boston fisherman who won't even use hooks. For a while he tried barbless hooks and brought a fish netting distance, then gave it slack and let it squeeze in. For a while his aesthetic principles were being satisfied, but even that was getting too crass.
From now on, he will only use dry flies without hooks. He only wants the strike, and if the fish hits anywhere except where the fisherman chooses, he is unhappy. This man lives in Maine and, to complicate matters, will now only fish for bonefish because Florida is far away and bonefish are more wary than trout.
Obviously, his next step is to eliminate the decoy, and in the end, he's bound to refine out of existence, if any. But he's certainly not fishing to get fish.
And there's the character from Long Island, who, after days of futile trying for strippers, has gone strike after strike over a hookless take. When he wanted bass, he said, bass didn't want him; now the bass wanted him and to hell with them. Does this guy want to fish?
What about the fisherman who says he loves the outdoors and refers to nature as She? That cannot be his reason for sinning. Anyone can have fun in the woods and observe things without boring the fish.
And the one who says it's a thinking sport. Nonsense. The place for that contemplative kick is an upholstered leather armchair with a pipe, a tuxedo jacket, a fireplace, and a magnificent decorator adoringly gazing at "The Master." Who can laugh at any philosophical speculation while breaking their ankles on rough rocks, breaking their hands on oars, or scratching black fly bites?
What about those who seek good fellowship? It is not possible, he can get it in religious organizations, fraternal orders, clubs and chess tournaments. If that's not its pitch, New York City itself has superb, if not unparalleled, facilities for playing poker, rolling dice, and drinking whiskey. A man does not have to go to hot, fly-blown woods to get drunk or go bankrupt.
Is fishing good exercise? Tennis or swimming is better. Does it bring a person out into the fresh air? The opening of a door too.
There are those who say that the allure is to catch the biggest and the most, beating everyone. With enough practice, they can do the same on pinball machines.
Some say they want to pit their skill and cunning against Nature. Like the man who says he "conquered" a mountain as he crawled up the side of it. So, are ants conquering the gutters?
Either way, that can't really be their reason for going fishing. Nature does things with balmy days and willing fish, and it makes them easier with expensive and ingenious gear. Either way, he could go up a mountain, fish are not nature; they are just natural, except when they are hatchery animals.
This investigation has uncovered, or exposed, anglers who say the big draw is mending rods and riding flies. Well, very good material handlers can be seen in any throwing competition, but they don't catch fish. A lot of them never go fishing, but what's confusing is that a lot of them do.
And several thousand Americans, including housewives, practice tie flies but don't fish. Many of them fish, but it cannot be because they tie flies, as that would make fishing an almost unimportant by-product.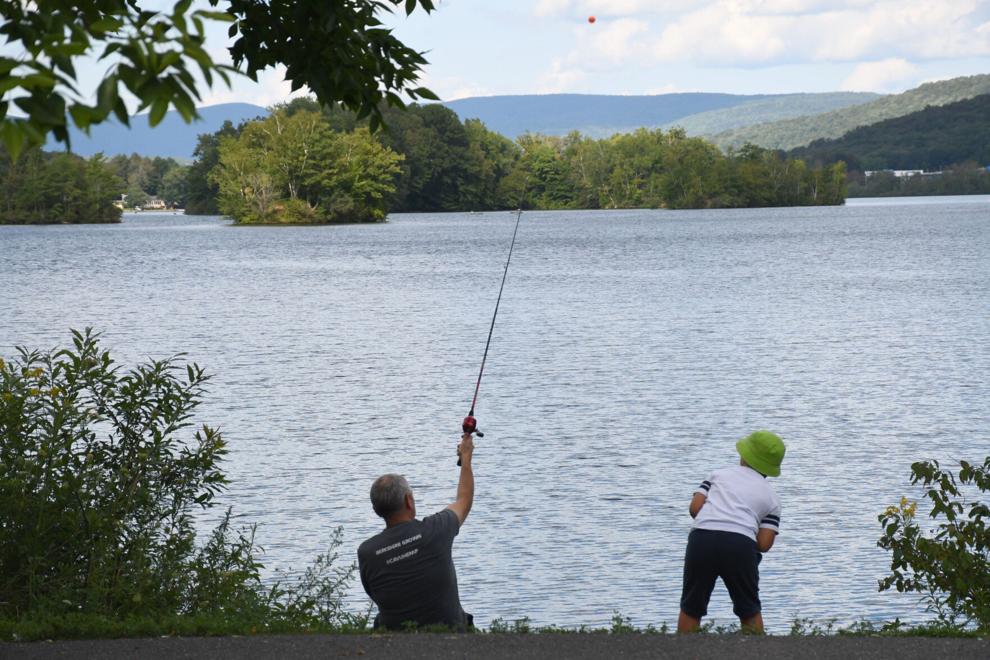 Well, the investigation came to nothing. Sometimes it seemed like the right answer was about to emerge, but it wasn't. No one thought in a detached and scientific way; everyone just seemed to want to justify their fishing – like his wife was listening.
But I will think about it tomorrow in a detached and scientific way. While fishing.
Quite a writer, eh? Randolph wrote his column on outdoor sports six days a week for The New York Times from 1956. He took over the column after his predecessor Ray Camp retired after 19 years. Camp was the first regular outdoor writer for The Times, writing the "Wood, Field & Stream" column. He died in 1962 at the age of 54.
Randolph kept the name of the column. I'm not sure exactly when Randolph stopped writing it, but he died in 1961 also at the age of 57. Any reader who still remembers his columns surely has some white hair. I was an 18 year old boy when he passed away and reading The New York Times was not part of my daily life.
I can't imagine writing a daily column for a newspaper as prestigious as the New York Times. Just doing this weekly column for The Berkshire Eagle turns me into a hopeless case… and it is with the help of modern computers, Word programs, digital image files, etc. I can't imagine compiling and typing the columns on an Underwood or Royal typewriter like Jack and Ray did. No wonder they died at such a young age.
Randolph's obituary read: "Although he must have produced six columns a week, writing while the men he had spent the day with in the field clinking glasses in front of a fire, he almost inevitably produced a well-organized illuminated essay. by a salty and irreverent spirit and remarkable for an absence of forest clichés.
How I found out for him is an interesting story. After the death of my predecessor, the late Ted Giddings, in 2005, his widow Anna gave me his library of books on hunting and fishing. It contained a little booklet written by Randolph titled "Have fun with Jack Randolph in" Wood, Field and Stream ", a daily spice of wit, wisdom and cunning in the outdoors (and indoors) that livens up the sports pages. from The New York Times. "
Basically this is a random sampling of some of its NYT columns. The undated black and white booklet was probably self-published as there is no usual copyright, ISBN numbers, etc. In addition, there is no date as to when the articles appeared in the NYT. How Ted got it, I don't know. Perhaps because Randolph lived in western Massachusetts (Colrain), Ted probably knew him personally and it was he who gave him the booklet. (Let's not forget that Ted himself was quite famous for writing articles for Field Stream and other national magazines.)
So why do I like to fish? The following quote from an anonymous author covers it all: "I fish because I love, not because I regard fishing as terribly important, but because I suspect that so many other human concerns are also irrelevant. importance; and not so much fun ".